Unexploded ammunition still creating death and injuries after the end of the war...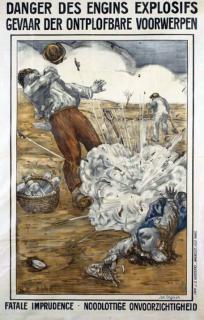 15 NOVEMBER 1918 : A CARTRIDGE EXPLODES IN MOLENBEEK. During the withdrawal, a German offered a cartridge to Georges O., a 12-year-old boy, who, when visiting a neighbour, carelessly placed the cartridge on the stove, whereupon the ammunition exploded severely injuring the young boy and the next-door friend's mother.
Georges O. had part of one hand ripped off, while Caroline C., a 40-year-old trouser maker, suffered serious injuries to one hand and a wrist. She was treated in Molenbeek hospital but her condition worsened to such an extent that she was no longer able to carry out household tasks or practice her profession.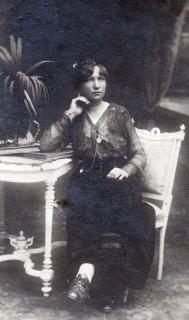 16 NOVEMBER 1918 : AMMUNITION EXPLODES IN BRUSSELS SOUTH STATION. Octavie R., a peddler living in a caravan in rue Bara, was 18 when her face and right hand were seriously injured. She had to have 24 operations between 1919 and 1921 to try to rebuild her face.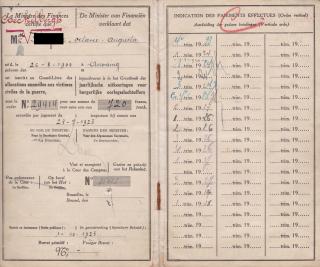 In the afternoon of 16 November 1918, Octavie R. returned home along boulevard Jamar and rue de France, after peddling laces and ribbons. When she reached the Cantillana factory, some ammunition wagons stored in South Station exploded covering her in all kinds of debris, with pieces of shrapnel flying into her face.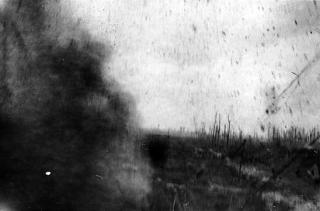 BRUGES 1926 : A SERIOUSLY INJURED TEENAGER. 16-year-old Louis C. lived in Bruges. During an outing in January 1926, he discovered a cardboard package on the ice. He managed to get hold of it with a piece of string and a hook and found it contained 6 small packets each one filled with cartridges. Curiosity got the better of him so he opened one of the cartridges, using a match to unseal the wax. The reaction was immediate, the device exploded in his hands.
Louis was taken to Saint-Jean hospital with serious damage to his eyes, hands and abdomen. In spite of the treatment he was given, he lost both eyes, one hand and 3 fingers on the other hand. Any hope of pursuing a career was out of the question, as he needed someone to provide him with every-day support. The remaining cartridges were recovered by the gendarmerie, who made sure they could not injure anybody else.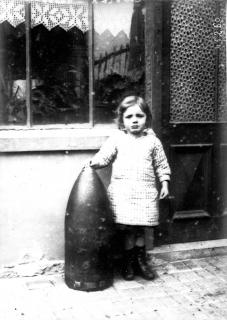 TWO INNOCENT VICTIMS IN MAZEE, 1923. On 9 June 1923, a violent explosion was heard in the countryside near to Mazée (Vierves). So panic-stricken were Julie L. and Omer S. that they rushed to the spot and discovered, to their horror, the body of their 9-year-old son Marcel, and the tiny mutilated boy of their second son, Jean, aged 3. Had the eldest son been careless? Abandoned 5 years earlier by the Germans, the shell claimed 2 innocent lives.
Marcel was buried in Mazée a few days later, while the younger brother's eyes and all four limbs were severely injured as a result of which he was disabled throughout his adult life. The War Damages Court in Dinant awarded a considerable amount of compensation to Jean's parents, who would not be blamed for a lack of supervision, thus ensuring he received the best of care.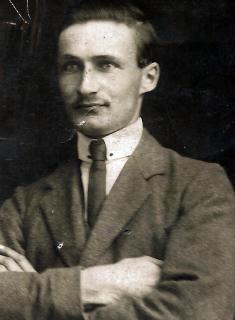 A GRENADE EXPLODES IN YPRES, 1921. The people most affected in the post-war epoch by discarded ammunition were undoubtedly farmers (tilling the soil), labourers (laying foundations) and children (more generally victims of their curiosity).
Thus, for example, Adiel B., a farmer in Ypres, was severely injured by a grenade on 17 December 1921. He had to have his left hand amputated and lost some of the movement in his right hand and left leg.
The 2 final compensation cases relate to incidents that occurred in 1992 and 2011. This concerns the case of a shell exploding in some fields in Westhoek, severely injuring a little girl who was part of a scout camp and farmer on his tractor.