Other deportations, 1917-1918

Summoned on 20 January 1917 to report to South Station, I was put on a train to Soltau, where I arrived on 22 January (quarantine camp). When I refused to sign an undertaking, I was sent to hut camp 56B and assigned the registration number 15524.
BACKBREAKING WORK. Sent to Metz (Pommeringen-Werningen) on 22 February 1917, 30-year-old Jean DD was forced to dig pits that would be concreted to accommodate heavy artillery guns. As a result of this exhausting work, he collapsed after 3 days and was declared to be incapacitated subsequent to a medical examination. He was sent back to Soltau, where the diagnosis was confirmed and he was allowed to return to Brussels in April 1917. He resumed his duties with the National Relief and Food Committee after several months of convalescence.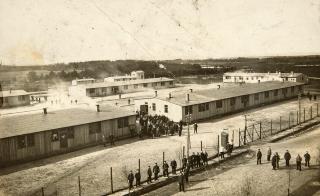 DEPORTED AND UNOCCUPIED. Guillaume V., a 39-year-old labourer from Brussels and the father of a teenage son, was deported to Germany as an unemployed person. He was first of all placed in limbo in a camp operated as a "classification yard". The inmates were only supposed to stay there for short period of time, until they were sent to various destinations according to their abilities. Guillaume V. stayed cooped up at Klein Wittenberg with nothing to do for 2 whole months before being sent to work for 6 months at Takhoven lez Deuben.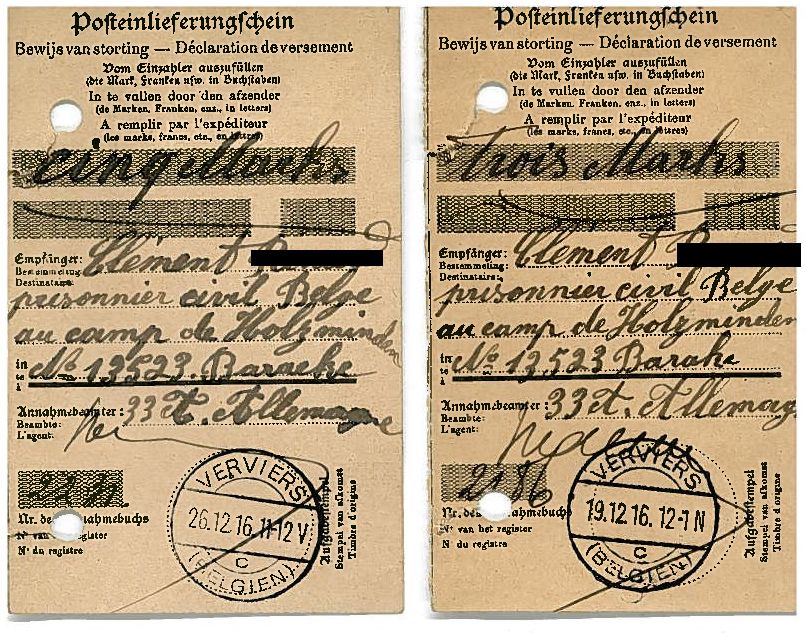 I was housed next to him in Germany. Jules M. would not eat, he crawled into a corner to weep. He was visibly losing weight. I could hear him moaning in the night. He could not tolerate bread. He would eat only one-tenth of what he received (...) When he turned up for the daily medical consultations, they would hand him some aspirins to ease the pain...

 
THE HARSH WINTER… AND DEPRIVATION. 27-old Jules M. from Tongres was deported along with friends from his childhood and spent several months in the Münster and Belles camps in Germany.
In November 1914, in the midst of an extremely harsh winter and heavy snowfalls, Jules M. and his companions were housed in a stable, whose dilapidated roof let in the cold and rain. Having only summer clothes to wear, all of them were at risk of dying from the cold. And that is what happened to one of their unfortunate companions. The only thing they could rely on was their body heat as they tried to get warm, while sharing sacks and blankets.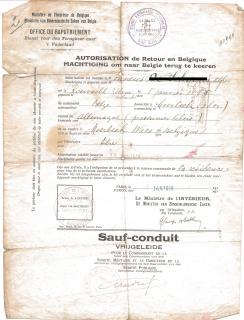 INHUMANE DETENTION CONDITIONS. Summoned by the Germans, Etienne E., a 20-year-old plumber, was arrested as an unemployed person in February 1917. On the very same day he was transferred to the Altengrabau camp in Germany. He was ill-treated and underfed because of his refusal to work.
After 2 months, he was assigned for 10 days to carry out forced labour duties in Leuna, where very many people were defeated by the winter conditions and shortage of food. He was tasked with removing the mortal remains of his compatriots. When he got back to Altengrabau, he was placed on half-rations and kept in groups of huts surrounded by barbed wire.
Wearing extremely light clothing, he was compelled to stay outside the whole day in the snow and go without food for 4 days. Several of his companions fell down exhausted by the cold and deprivation.