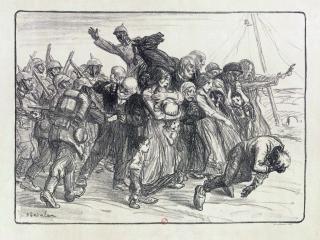 VISE : TWO FAMILIES DEPORTED. When the city of Visé was seized by the Uhlans, on 4 August 1914, 2 families saw their men marched away for deportation. Joseph L., a 44-year-old inspector, and his brother, Pierre L., a 35-year-old carpenter, were taken away. Pierre died during deportation 2 months later, while Joseph returned to Visé just before Christmas. 
Members of the D. family, the hairdressers Jean-Simon (55) and Gaston (28), along with their cousin Joseph (41), a company director, were also deported to Sennelager. All 3 of them were released in the summer of 1915, after being forced to engage in earthmoving activities, transporting gravel and cutting wood.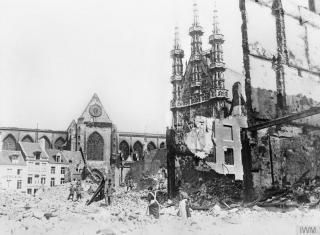 LEUVEN : TAKEN FOR AN IRREGULAR SOLDIER. Georges C. was 18 years old when he was caught up in the destruction of the city of Leuven. A native of Brussels, he was guiding a hundred or so Belgian soldiers in complete disarray in the vicinity of Kessel-Lo. The German soldiers decided he was an irregular soldier and repeatedly aimed at him in order to shoot him but he was saved because he spoke German! Georges was taken away to Germany with other deportees from Leuven. They confiscated all his belongings: boots, socks, jacket, waistcoat, hat, a silver watch, a gold chain and wallet containing 100 Francs. As part of his forced labour duties, he was required to unload wagons, build huts and work in a peat bog. He returned home in March 1915.
She was made to leave her house to be taken to the Place de l'Hospice to be executed (…). They hit her in the back with their rifles then made her enter the hospice (…) She next tried to go back home but the Germans returned her to the hospice (…). She had Germans on each side of her (…). The house was then set on fire.

 
HERVE 1914 : THREATENED AND BEATEN IN FRONT OF HER DAUGHTER. Gertrude B. was born on 5 October 1875 in Herve and had a daughter, Emerance. Gertrude worked as a servant for the mayor of Herve. 
On 5 August 1914, German soldiers entered Herve, set fire to the houses and forced the inhabitants to leave their homes. She was taken to the Herve hospice. They repeatedly threatened to shoot her. Her 11-year-old daughter witnessed these appalling scenes.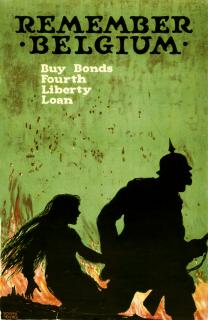 HERVE REGION, 1914 : DIED TO SAVE A CHILD. The 62-year-old farmer François R. was married and lived in the village of Mélen. On 6 August 1914, François decided to save Pierre, a child who was injured during the fighting in the neighbouring village of Labouxhe. The farmer wanted to take the child to the home of his grandparents, who he knew. Along the way, François was spotted by 2 German soldiers who followed him back to his home. François tried to escape, but to no avail. The 2 soldiers shot him at point-blank range.
The mason Henri R., who also lived in Mélen, witnessed the relentlessness of the soldiers: "I helped to bury Mr R. François, who had just been killed by the Germans. I noticed he had been stabbed by a bayonet and his arm had been cut".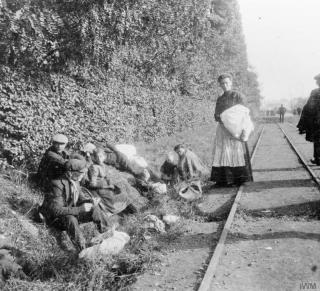 After being beaten by the defenders of Fléron Fort, the German soldiers exacted their revenge on the people of Mélen. They roused the inhabitants from their slumbers, killing at least 11 of them. On 8 August 1914, they selected 72 inhabitants from the neighbouring villages and led them to a field to be executed. They then set fire to the village.