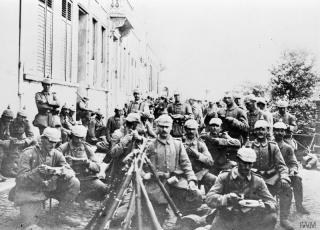 POST-TRAUMATIC SHOCK. Evelina D. was born on 12 September 1855 in Merchtem. In 1914, she was the widow of Edouard C., an astronomer who worked for the Belgian Royal Observatory. She gave birth to 3 boys and 1 girl between 1881 and 1887. She lived in Steenhuffel. At the start of the war, Evelina fled her home to stay with her sister-in-law, in Oordegem.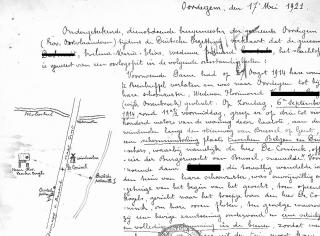 On Sunday, 6 September around 11.15 in the morning Evelina was strolling in the garden of the family home. German and Belgian soldiers were in engaged in combat 300 or 400 metres from the house, along the chaussée de Bruxelles in the direction of Ghent. After seeing a man killed right in front of her Evelina was so deeply disturbed that she cried out and fell to the ground, losing the use of her legs. This traumatic episode left her paralysed.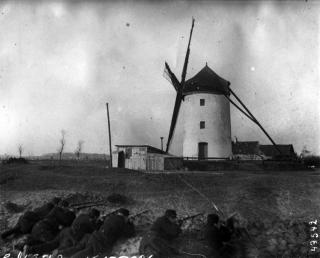 LONDERZEEL 1914 : SHOT FOR NO REASON AT ALL. The farmer Pierre V. was born in Londerzeel on 5 March 1859. He and Anne-Catherine V were wed in 1888. They lived in Wolvertem, where they had 4 children including a minor girl. On 13 September 1914, Pierre was killed for no reason at all, out in the fields, 15 minutes away from his home. When she heard about her husband, Anne-Catherine suffered a violent nervous attack. She lost her desire to eat, which resulted in severe anaemia that lasted for more than one year.
Pierre was killed for no reason, with no provocation, by German soldiers from the 52nd infantry regiment. An unfortunate encounter. His body was collected from the road and taken to Doctor V, who immediately performed an autopsy: "a shot fired by a German soldier was obviously the cause of the injuries I discovered on the corpse".
Towards half past 5 in the morning, my husband was standing on the pavement in front of our house in rue de la Liberté 13, talking with Mrs Dasmond (she was killed), Mr Dasmond's son (he died from his injuries) and Marie Bourguignon, Mrs Thiriard's servant (Marie Bourguignon was injured and had to have a leg amputated).

All of a sudden, one of the first shells the enemy fired at the city reached the house opposite our home, exploded and the pieces of shrapnel struck the facades of the odd-numbered houses, reaching the group of four people and myself (Elisabeth C.), who was at the window on the first floor. My left arm was broken (…) my husband collapsed in the corridor of the house.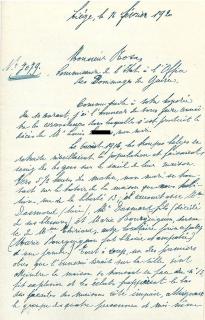 LIEGE, 1914 : INJURED ON THE PAVEMENT IN FRONT OF HIS HOUSE. Louis L was born on 11 April 1895 in Rocourt and was the husband of Elisabeth C. They were a childless couple who lived in Liège. During the bombardment of the city, on 6 August 1914, Louis was hit by shrapnel and had to be taken to hospital, where he died of his injuries the next day. Elisabeth's arm was broken and she could not work for 8 weeks and never recovered all of her physical capacities.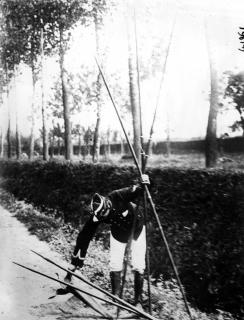 LOOKING FOR HIS BROTHER-IN-LAW. Lodewijk V. was born on 8 April 1880 in Emblehem, where he lived with his wife Julia H. and their 3 daughters: Maria (born in 1904), Philomena (born in 1907) and Elisabeth (born in 1911). On 19 August 1914, oblivious of the danger, Lodewijk and his friend Alphonse G. set off to cycle to Aarschot to find his brother-in-law, who had enlisted in the Belgian army as a rifleman.
Lodewijk and Alphonse had no idea that the Uhlans were travelling across the country ahead of the German troops, and were also in their area. Lodewijk thought he was safe because he had a pass. The 2 men passed the Belgian sentries and even crossed the first line of fire. Suddenly, Lodewijk came face-to-face with some German scouts! The Ulhlans did not want to be spotted so they shot Lodewijk on the spot without any hesitation.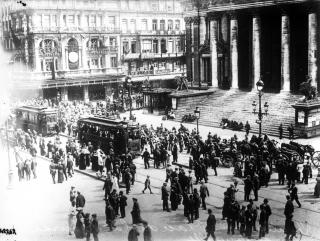 Your research.
Find out more about Belgian victims of war in your family or abroad.