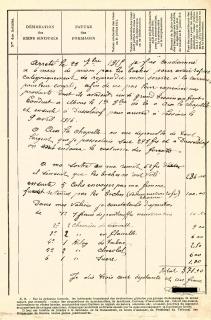 BADILON'S STORY. On 25 September 1915 at the break of dawn, the 54-year-old foreman Badilon B. was arrested in his home, as well as 85 workers and seven quarry operators. He was locked up in Lessines before a German military court announced on 1 October 1915 that he was sentenced to spend 6 months in prison. He was taken in a cattle car as a forced labourer to work in camps in Aachen and Dusseldorf.
While he was being detained he was poorly treated and undernourished and the Germans would only allow him to go outside for five or six minutes a day, unless the weather was bad and the rain was pouring down. Then he would be forced to walk for three quarters of an hour!

 
The living conditions were dire. For 8 whole months he refused to work, just like his fellow workers from the Lessines quarries.
A DIFFICULT RETURN. Badilon returned to Lessines in April 1916. His family was horrified: he had lost 30 kilos and was seriously ill. As late as the summer of 1917, he was still not fit enough to go back to work as a foreman.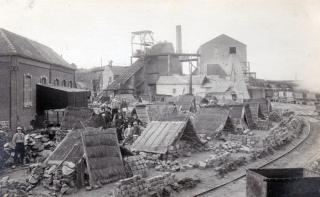 Badilon died on 19 May 1924 at 63 years of age, leaving behind him a wife and three children over the age of majority.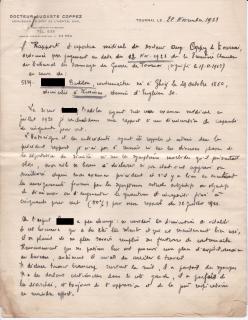 "A very tall, heavily built man, Badilon had the appearance of someone who should have been really strong. A careful examination showed he had the haggard face of someone who was suffering and had suffered a great deal."
Your research.
Find out more about Belgian victims of war in your family or abroad.