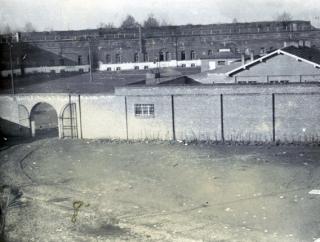 TEACHER, PHARMACIST AND SPY. Christine V. was born on 28 December 1884 in Diest. She was living in Antwerp at the time. Her entire family was in France during the war. Her brothers were fighting on the frontline. Alone in Antwerp she continued to pursue her profession as the head of a school, while struggling to keep her parents' pharmacy operating. On 3 March 1917, she was arrested by the Germans.
Up until 17 March, I was kept in great secrecy. By then my state of health left a lot to be desired, I was allowed to spend a bit more time in the exercise yard …
In addition to her two professions, Christine was involved in the resistance: she distributed the underground newspapers La Libre Belgique and Vrije Stem. She translated the book by Grimanty, "Six mois de guerre en Belgique". She forwarded espionage correspondence and false passports. On 3 March 1917, 6 German police officers searched her house and took her away. Christine ended up in Antwerp prison, Begijnenstraat.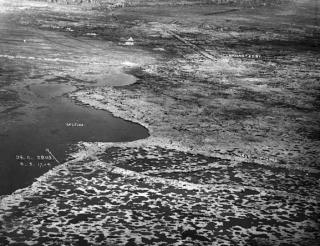 PRISONS AND CAMPS. On 3 May, Christine was ordered to pay a 450 Marks fine and sentenced to 2 months in prison. She was deported to Germany as an undesirable. On 3 August, she was interned in the Holzminden camp. On 17 December, she was able to return to Belgium, where she spent 4 days in the Chartreuse prison in Liège and some more days in Antwerp prison. She was released on 28 December.
ILLNESS. Christine suffered from chronic digestive tract damage and neurasthenic disorders. She was compelled to resign from her position as school director. In 1917, she had her wrist operated on but when she was arrested she was deprived of any treatment. She continued to suffer stiffness in her wrist and sometimes severe pain.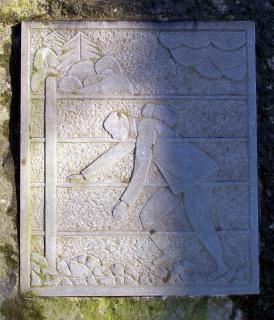 A STOCKBROKER IN THE MIDST OF TURMOIL. Eugène D. was born in Morlanwez on 11 January 1872. A stockbroker living in Uccle, Brussels, he was married to Gilda C. He belonged to an intelligence service and recruited for the front.
After being arrested in Vilvoorde, near Brussels, in 1917, Eugène D. was detained in the Saint-Gilles, Antwerp and Vilvoorde prisons from 22 November 1917 to 11 September 1918. He was given a 6-year sentence and ordered to perform 15 years of compulsory labour for spying and trying to cross the border. He was assigned to light compulsory tasks for 2 months and did not receive any payment. Upon his release he suffered from heart and gastric problems. He was unable to work for 8 months. It was established that he was a prisoner arrested for political reasons.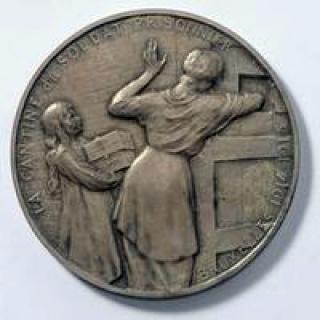 TOUR OF BELGIAN PRISONS. Joseph B was born on 10 July 1861 in Saint-Vincent. Living in Marbehan, this married father of four worked as a ropemaker. He was arrested on March 1918 and convicted for helping and providing information to the enemy.
After 15 February 1918, Joseph worked in the occupied country for the British intelligence service: he facilitated the sending of letters to the armies. He worked for the "White Lady" underground intelligence network and acted as a go-between. He was arrested on 21 March 1918 by 3 German secret police agents. He was convicted on 28 June 1918 by the German court in Liège.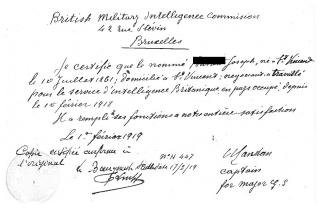 The Germans took Joseph to Neufchâteau prison, at 9 o'clock in the evening, after which he was transferred to Saint-Léonard prison on 22 March 1918. On 22 September he was kept in Vilvoorde prison until the Armistice. He returned to his family on 8 December in the same year.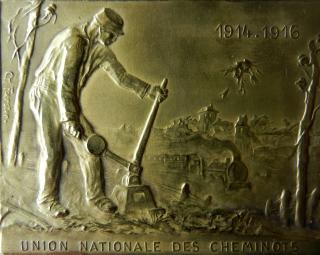 RAILWAY UNDER SURVEILLANCE. The carpenter Auguste V was born in Saint-Gilles, in 1863. He was surreptitiously monitoring the railway line near Brussels on behalf of the British intelligence service. Arrested on 2 September 1915 at the Limbourg border in As, he was held in prison in Hasselt and Liège, before being deported to the Holzminden camp. In September 1917, he was transferred to Switzerland for medical reasons as he was 54 years of age at the time. After the war he was decorated by the British government for services rendered.